Avon/Canton Chamber
of Commerce
In The Heart of Connecticut's
Farmington Valley
Celebrating Over 55 Years as
Your Business Connection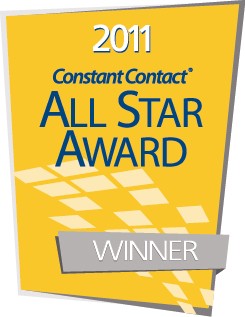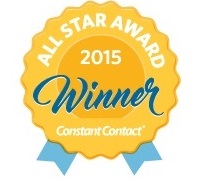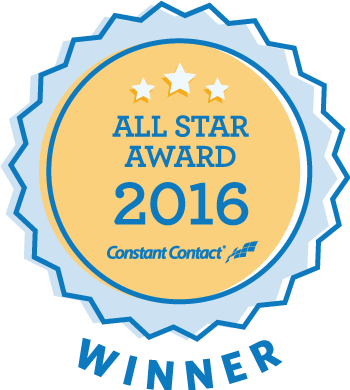 Constant Contact All Star
2010, 2011, 2012, 2013, 2015, 2016


---
Join the Avon/Canton Chamber GROUP

Download the Chamber QR Code

Text-To-Join our Mailing List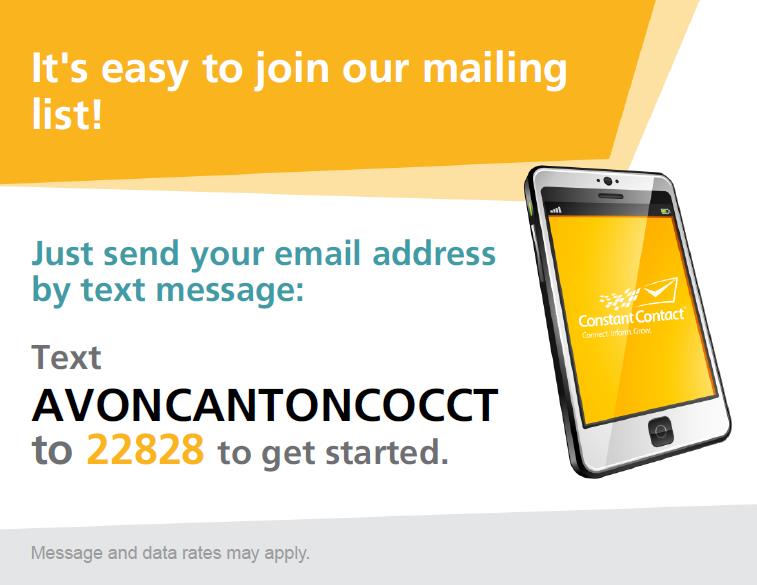 ---


Canton Businesses!

We very much look forward to working with you and getting to know your business in the weeks & months ahead. If you have any questions during your transition, we encourage you to CONTACT THE CHAMBER OFFICE and we will endeavor to assist you.

READY TO OPT INTO MEMBERSHIP? Before you can start accessing all the great benfits the Avon/Canton Chamber has to offer, we need you to fill out a SPECIAL MEMBERSHIP FORM so as to help us serve you better.
---
AVON/CANTON CHAMBER
NEW MAILING ADDRESS

Avon/Canton Chamber of Commerce | 304 West Main Street | Suite 2 | #206 | Avon, CT 06001

---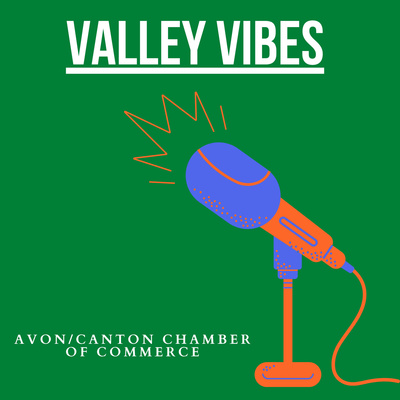 VALLEY VIBES PODCAST

Check Out the PREMIER OF OUR CHAMBER PODCAST | VALLEY VIBES | Where we bring you entertaining conversations that enrich, educate, and inform about life in the Farmington Valley and beyond. CLICK HERE TO LISTEN TO EVERY EPISODE
---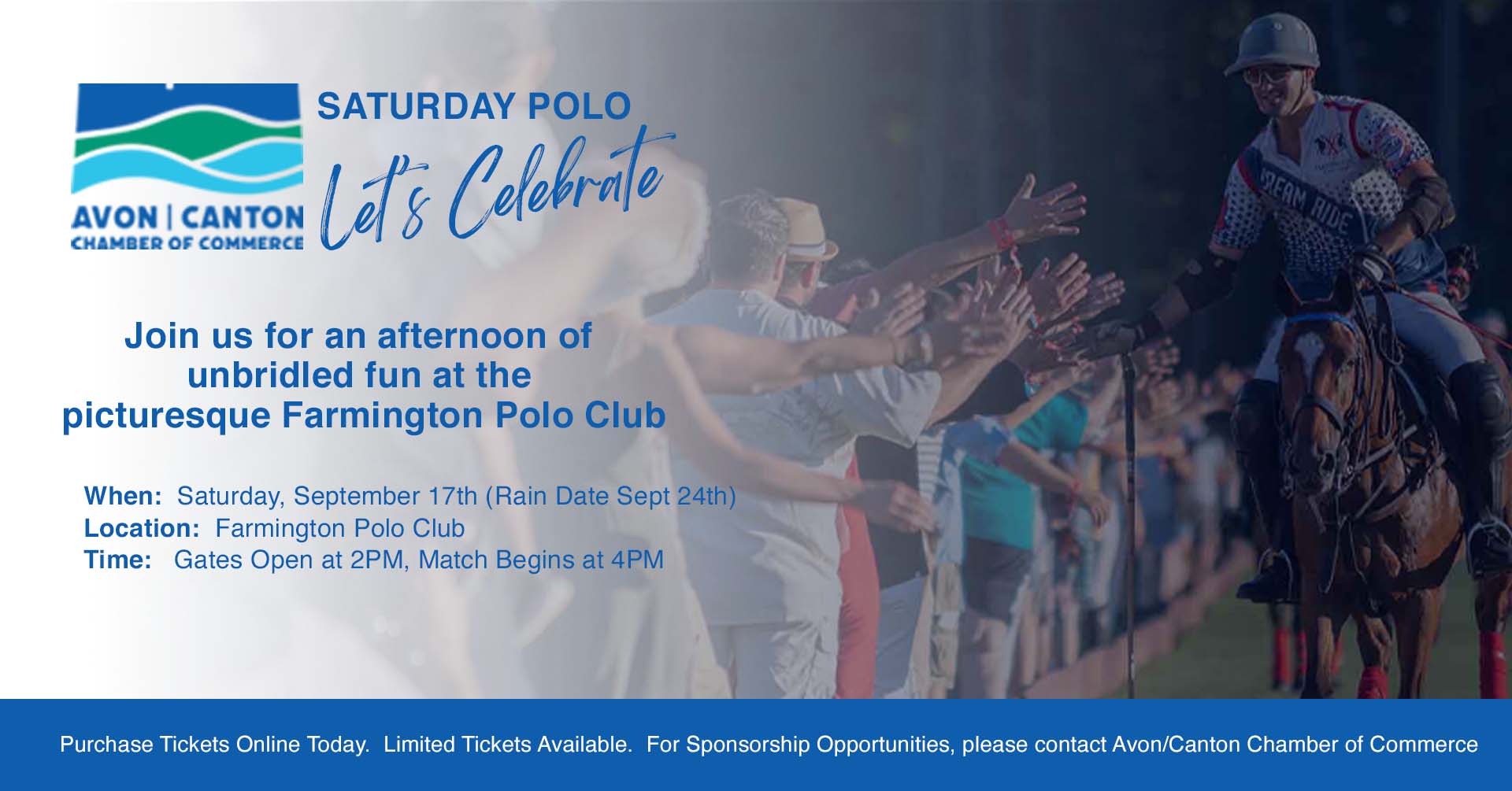 Avon/Canton Chamber of Commerce
LET'S CELEBRATE Event
SATURDAY, SEPTEMBER 17, 2022
2:00 to 7 :00 PM
Farmington Polo Club

Tickets Now On Sale for the Avon/Canton Chamber of Commerce LET'S CELEBRATE Event at the Farmington Polo Club. Join us as we celebrate our members in the towns of Avon, Canton, and throughout the Farmington Valley!

CLICK HERE for FURTHER INFORMATION
CLICK HERE for SPONSOR OPPORTUNITIES
CLICK HERE for TICKETS

Silver Cup Sponsor:
Patient Advocate For You [PAFY]
---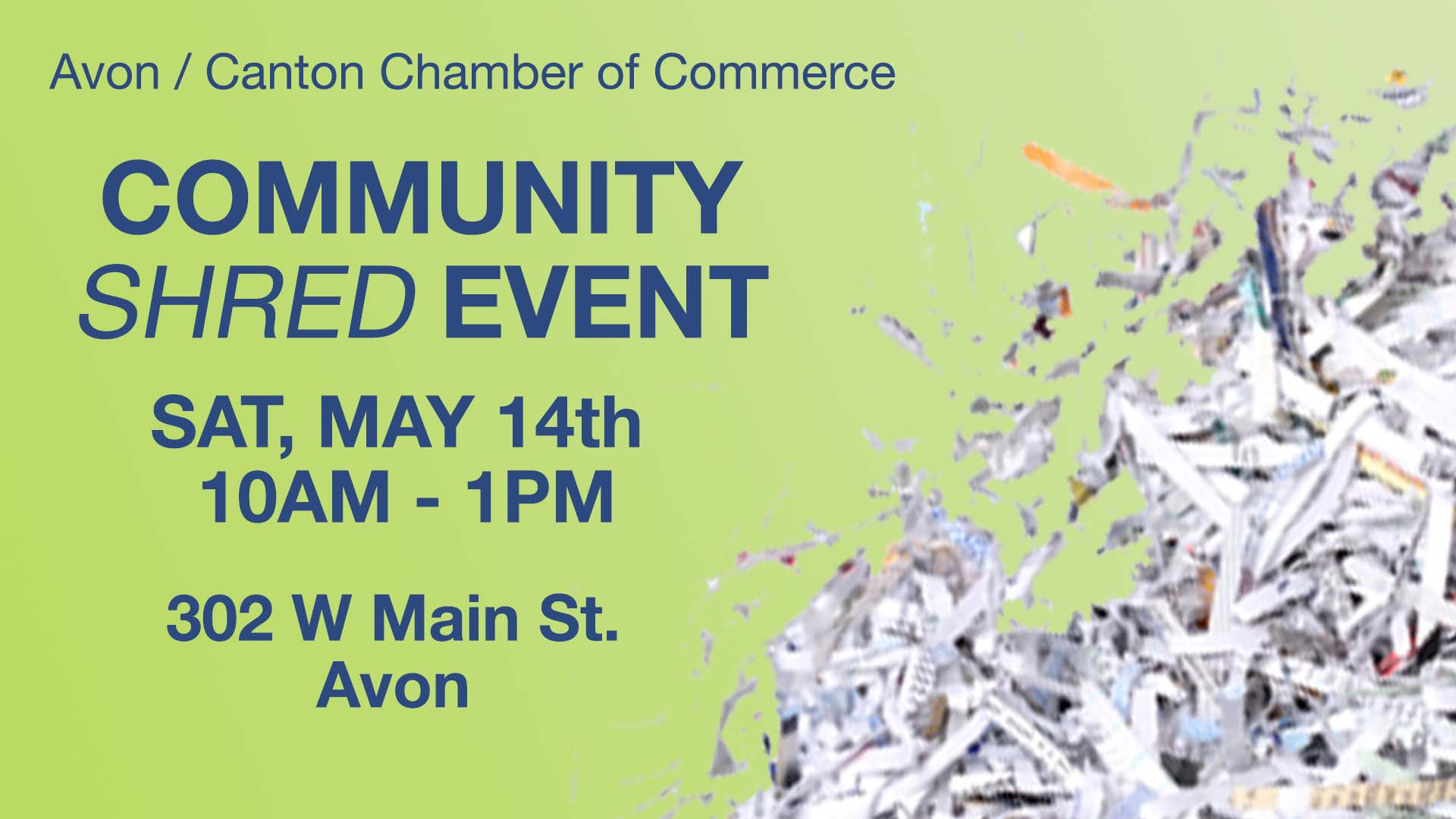 Avon/Canton Chamber of Commerce
COMMUNITY SHRED EVENT
SATURDAY, MAY 14, 2022
10:00 AM to 1 :00 PM
Parking Lot of 302 West Main Street, Avon
(directly behind the People's United Bank Route 44 branch)

THANK YOU to everyone that stopped by to make our Community Shred Event a BIG success. Watch for another opportunity to have your old bills, confidential mail, and other sensitive documents professionally destroyed in Spring of 2023

CLICK HERE for further information

Sponsored by:
Exact Digital Media | Relish This | RG Narrative
---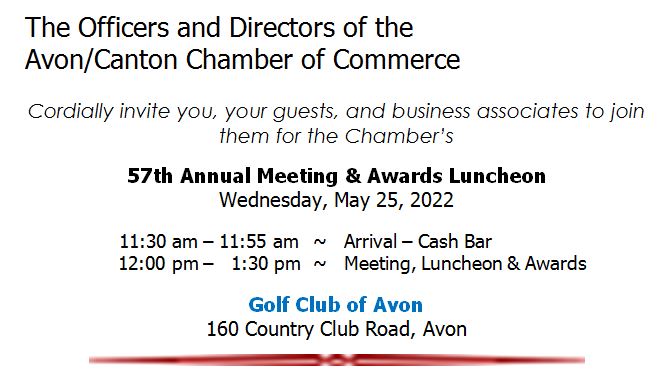 Avon/Canton Chamber of Commerce
57TH ANNUAL MEETING & AWARDS LUNCHEON
WEDNESDAY, MAY 25, 2022
Golf Club of Avon

CLICK HERE TO GO TO THE EVENT PAGE and TO REGISTER

---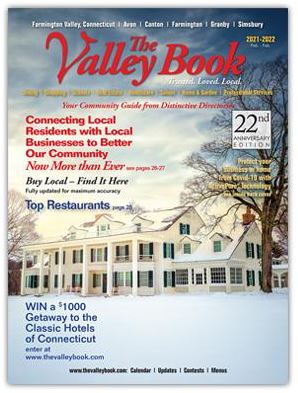 THE VALLEY BOOK IS IN YOUR MAILBOX
The Avon/Canton Chamber is once again pleased to have partnered with member The Valley Book to offer our members an EXCITING & EXCLUSIVE MARKETING OPPORTUNITY for inclusion in this publication.

CLICK ON THE BOOK to view the 2021 Edition
---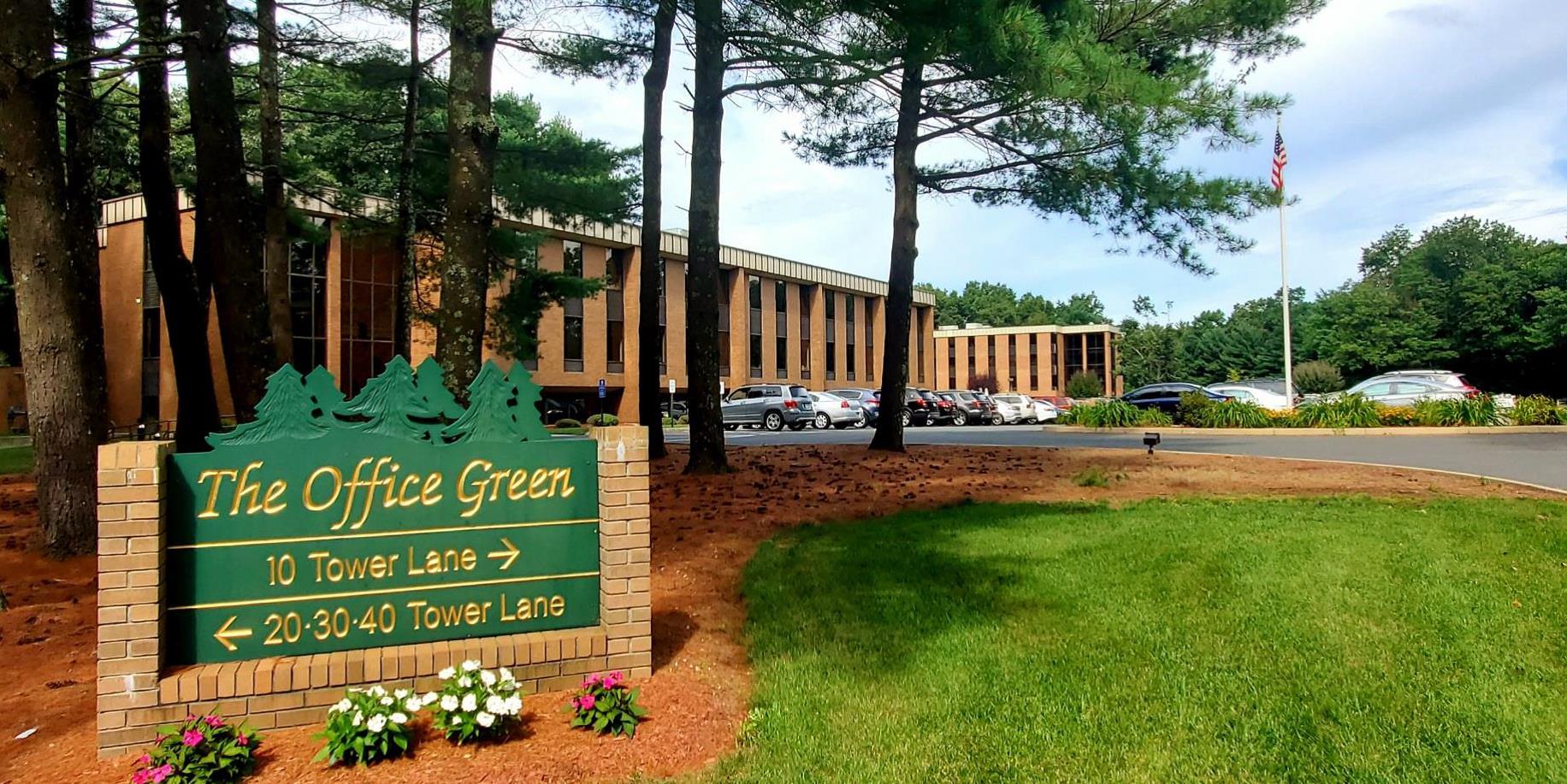 NEW!
The Office Green Chamber Sharing Suites
NOW OPEN!

ARE YOU LOOKING FOR: AN ALTERNATIVE WORKPLACE, NEW OFFICE SPACE STRATEGY, A WAY TO REDUCE OFFICE DENSITY?

The Office Green Chamber Sharing Suites -- a new Chamber collaborative with member E.N.E. Realty Associates -- may be just the solution. Quality, Professional, Flexible, Affordable, Safe co-working/meeting space conveniently located in the heart of the Farmington Valley; ideally suited for Remote Workers, those who are Self-Employed, Freelancers, and other Entrepreneurs. Available by the hour, day, week or month to both Member and Non-Member area businesses. Chamber Members Receive a Special Discount. CLICK HERE For More Details
---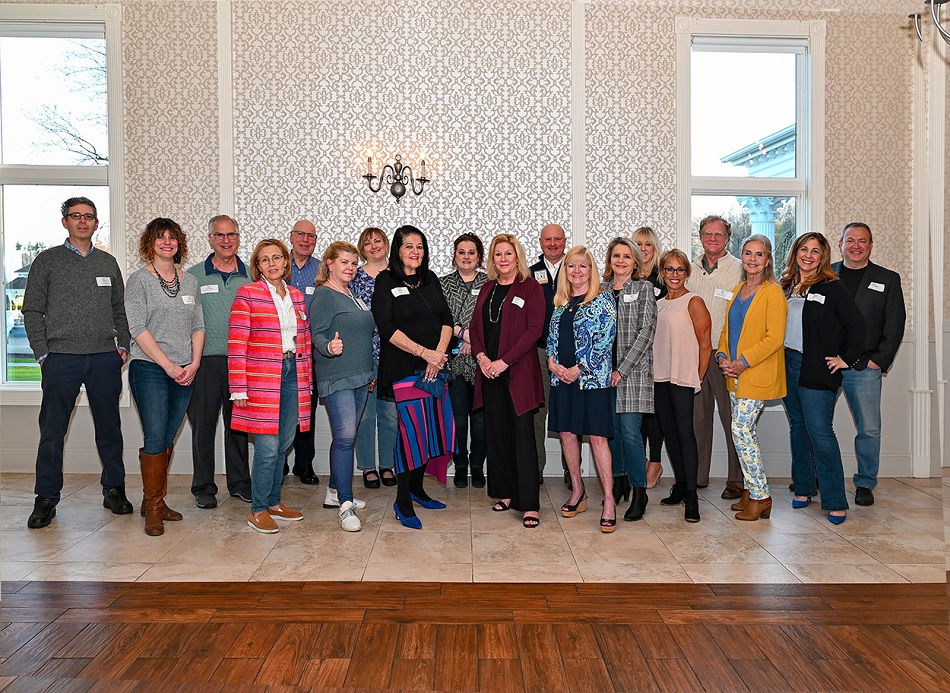 photo by Ben Jordan | Photo Images Co.
AVON/CANTON CHAMBER 18th ANNUAL
BRING-A-NON-MEMBER-BUSINESS EVENT
WEDNESDAY, APRIL 20, 2022
5:00-7:00 PM
Farmington Polo Club

THANK YOU to the 50 Members & Business Guests that attended this event. Join us in April 2023 as we return to the Farmington Polo Club for the 19th Annual Bring A Non-Member Business event.
Congratulations to Member Sylvia Colvin of Keller Williams Legacy Partners/Team Veranda AND Business Guest CMI Associates That Joined the Chamber -- Winners of a FREE YEAR OF MEMBERSHIP!

---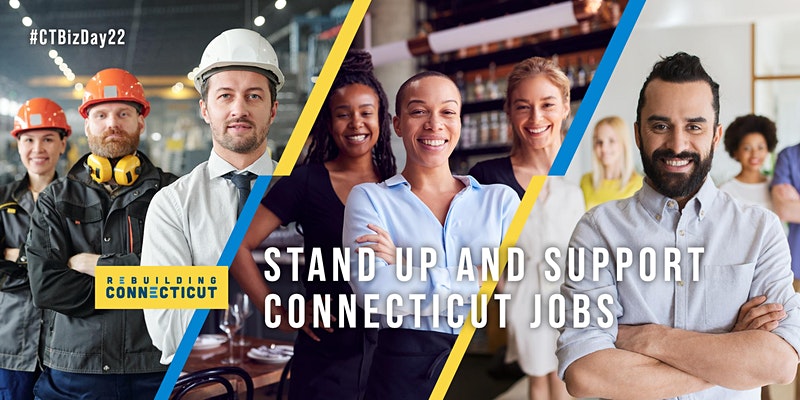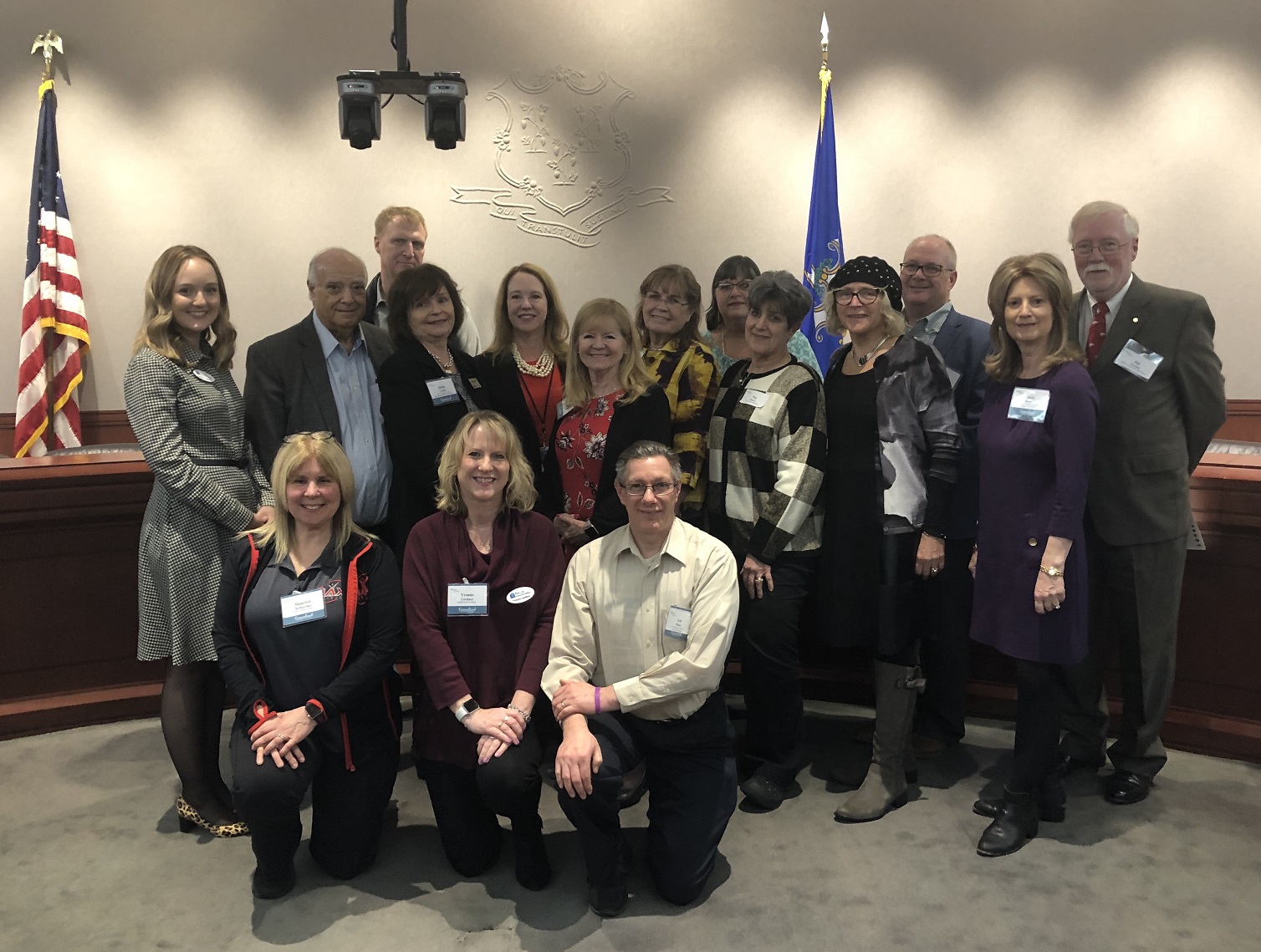 CT BUSINESS DAY 2022
TUESDAY, APRIL 12
10:00 AM-12:00 PM
The Bushnell Performing Arts Center
THANK YOU to the Avon/Canton Chamber members that attended this event. Look for CT Business Day to return in early 2023.

---


AVON/CANTON CHAMBER DAY at the
WTIC NEWSTALK 1080 HOLIDAY STORE to
BENEFIT THE SALVATION ARMY
WEDNESDAY, DECEMBER 22, 2021
Avon Old Farms Hotel

Avon/Canton Chamber Day at the WTIC NewsTalk 1080 Holiday Store to benefit member The Salvation Army returned for our 16th Year in the Lower Lobby of member Avon Old Farms Hotel

Since 2006 the Avon Chamber, and now the Avon/Canton Chamber of Commerce and its members generously donate one day each year to act as greeters for those donating and sorters of items donated to Chamber member The Salvation Army through the Holiday Store.

;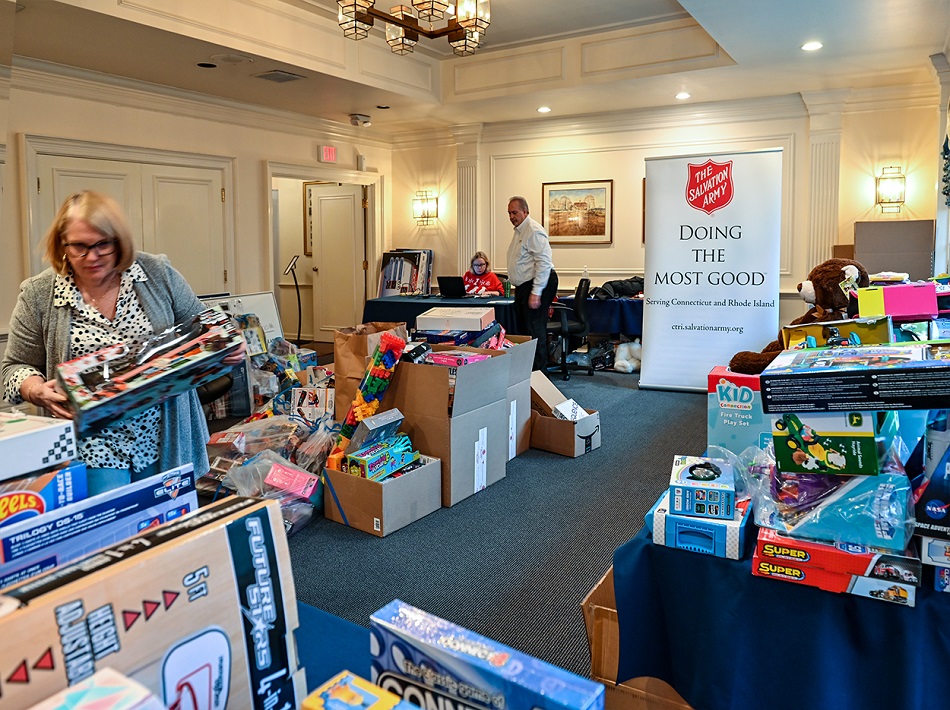 photo by Ben Jordan | Photo Images Co.

CLICK HERE to View Our FACEBOOK POSTS

---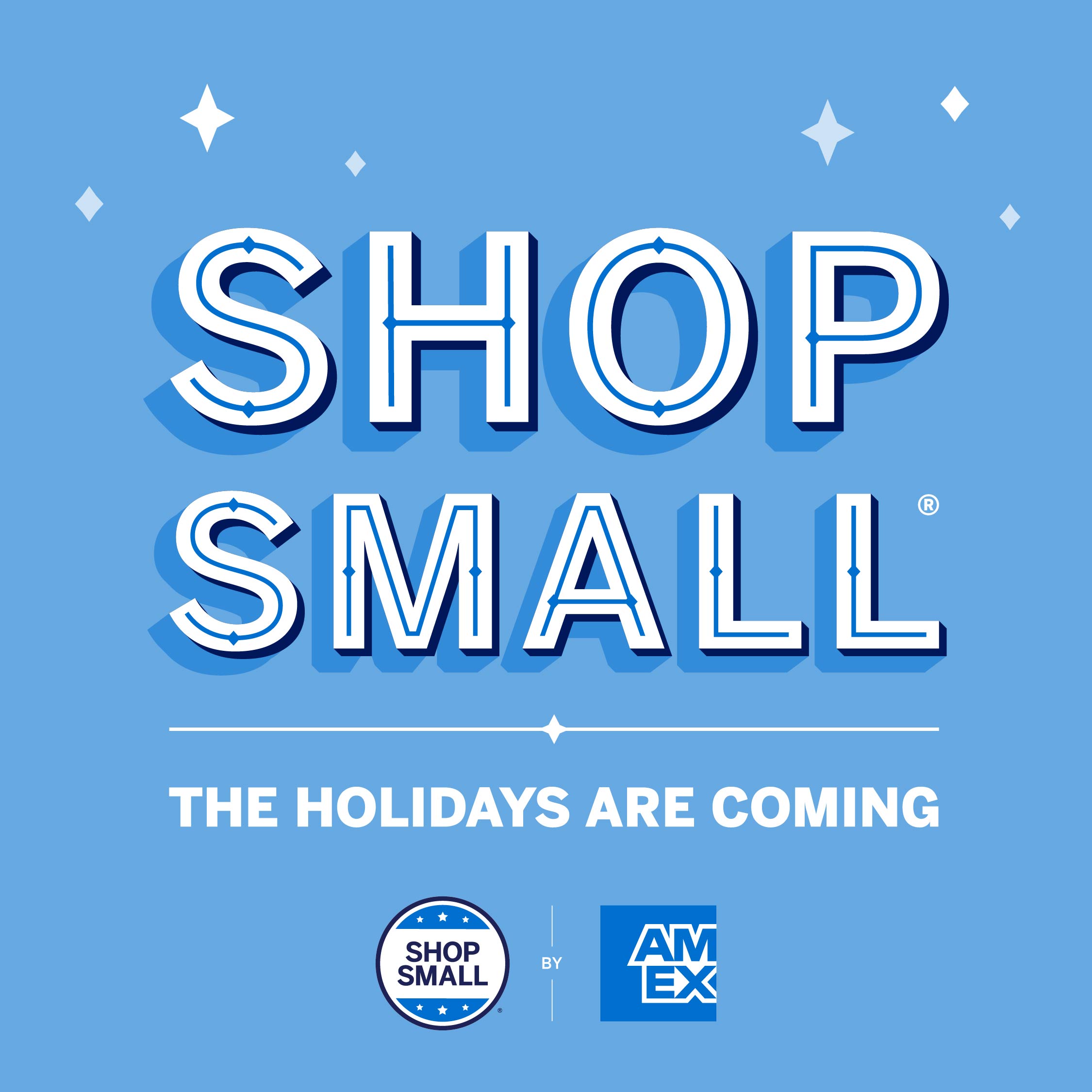 SMALL BUSINESS SATURDAY PROMOTION -- NOVEMBER 27, 2021
The Avon/Canton Chamber again sponsored its popular Small Business Saturday Promotion, where we featured unique offers from many member businesses.

See you on Saturday, November 26, 2022!

CLICK HERE to CHECK OUT ALL THE DEALS

CLICK HERE to View Our FACEBOOK POSTS

Thank You to Our Participating Members:
An Infinite Abundance
Arden Courts of Avon
Claudia Decor
Club Pilates/Avon
Cruise Planners - The Traveling Buddies
Digital Design Chick
Exact Digital Media
Good Feet/Avon
Home Helpers/Farmington Valley & Central CT
Promotions by Design
The Talcott Mountain Science Center
Tocara Jewelry/Dana Culligan
Today Magazine
Wholesome Animal Grocery Store [WAGS]
William Raveis Real Estate/Margo Ross
Your CBD Store/Avon

---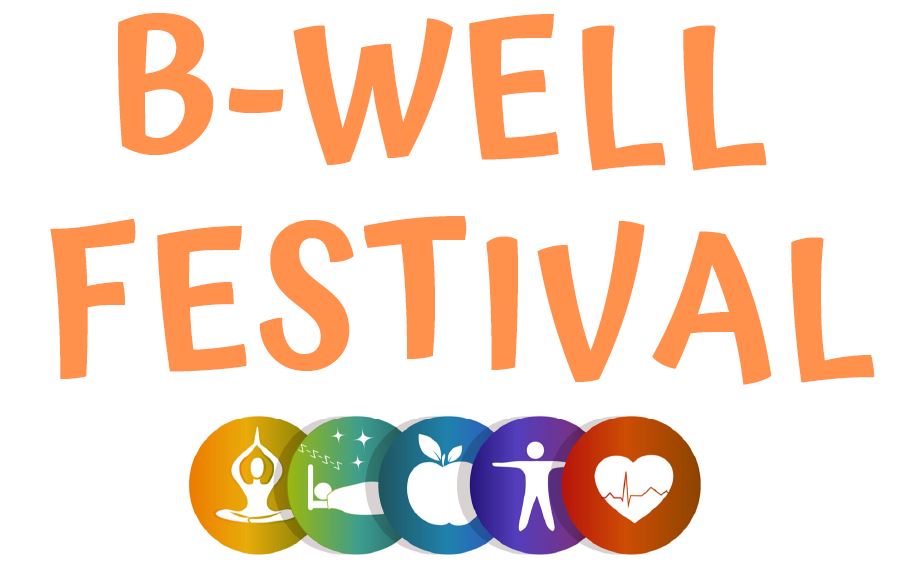 SATURDAY, OCTOBER 9, 2021

The Chamber's Health Council along with member ShopRite of Canton sponsored the 2ND ANNUAL B-WELL FESTIVAL on SATURDAY, OCTOBER 9, from 10 AM to 2 PM. This FREE PUBLIC EVENT provided an opportunity for members of the public to both meet & speak with 12 health-related member businesses of the Avon/Canton Chamber Health Council!

CLICK HERE to View Our FACEBOOK POSTS

THANK YOU to our Members That Participated:
---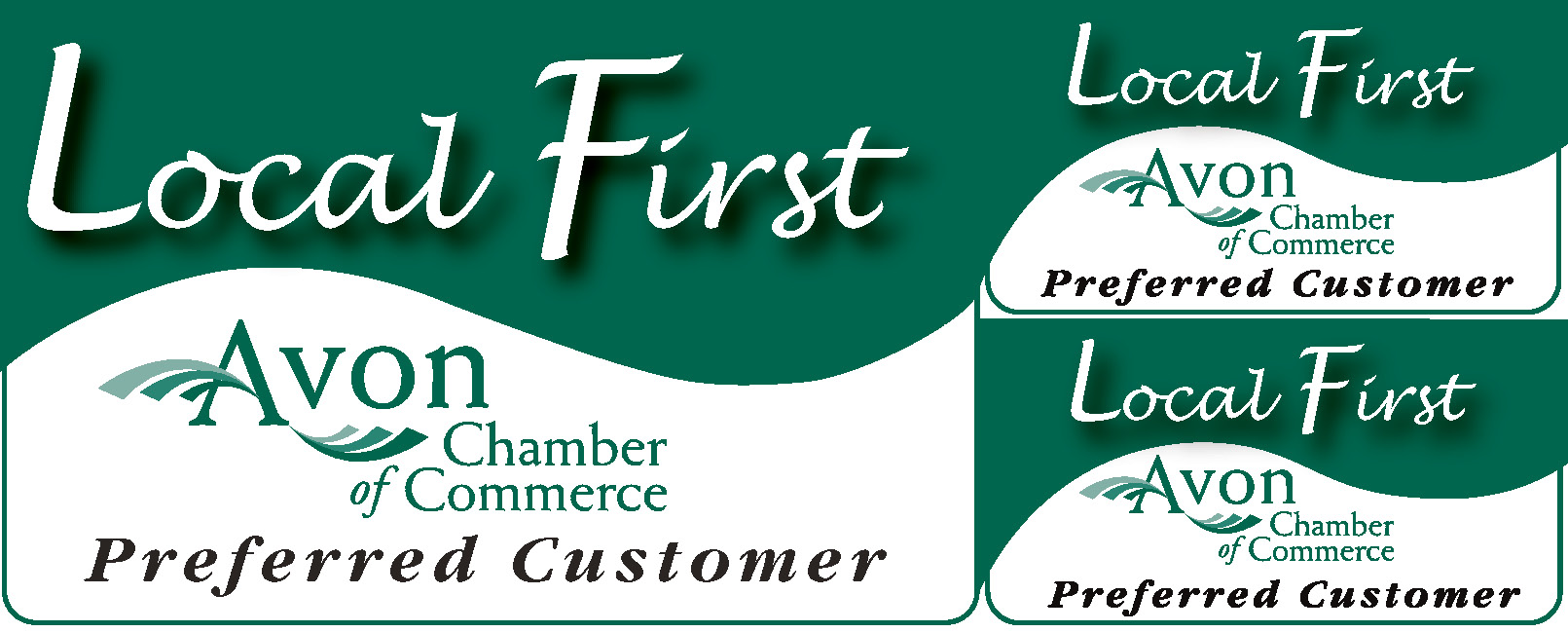 NEW OFFERS NOW AVAILABLE! CLICK ON THE LOCAL FIRST KEY CARD to View All the Current Offers Need A Local First Key Card? You can pick one up at one of our participating member businesses or contact the Chamber office.
---
CHAMBER CHAT | TEN @ 10
Check Out Our NEW PROGRAM | CHAMBER CHAT: TEN @ 10 | Where we speak with Chamber Members representing a variety of industries as to how they are adapting and doing business during Covid-19. CLICK HERE TO ACCESS EVERY CHAMBER CHAT
---
EDUCATION PRESENTATIONS AVAILABLE ONLINE
YOU CAN NOW ACCESS OUR PROGRAMS ANYTIME FROM ANYWHERE

The Chamber is pleased to be collaborating with member the Avon Free Public Library to offer an ongoing series of Education Presentations as part of the Library's Business Center programming. To View our Presentations either Visit the CHAMBER'S EDUCATION COMMITTEE PAGE OR the AVON FREE PUBLIC LIBRARY
To access a listing of all our upcoming programs and events go to the Chamber's CALENDAR OF EVENTS - found on the LEFT NAVIGATION BARS
---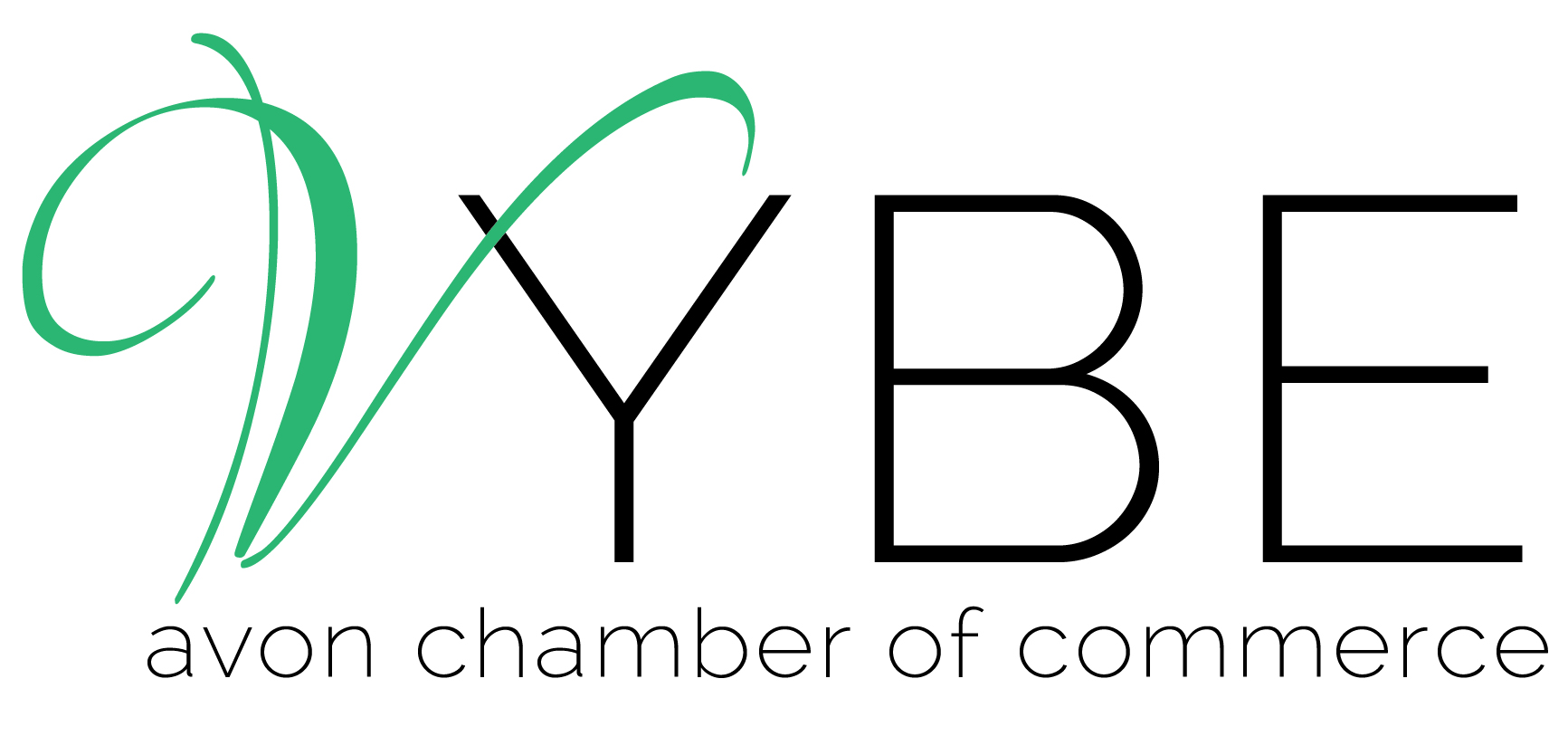 MEMBERS
THE NETWORKING GROUP FOR YOUNG PROFESSIONALS

V.Y.B.E. - Valley Young Business Entrepreneurs - is the Chamber's networking group for those ages 21-39 that either work and/or live in and around the Farmington Valley. Come to one of their events and check it out! Click on the CALENDAR OF EVENTS for more information on upcoming events
Connect with V.Y.B.E. on

---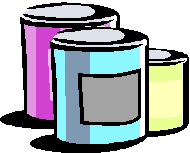 ONE CAN MAKE A DIFFERENCE FOOD DRIVE
THANK YOU!

THANK YOU to everyone who donated to our ONE CAN MAKE A DIFFERENCE FOOD DRIVE Since its inception five months ago we have donated over 130 non-perishable food goods each to benefit the food banks of Chamber members Gifts of Love and The Salvation Army Greater Hartford THANK YOU also to our member collection sites: Avon Super Cellar Wine & Spirits, Carmon Funeral Home & Family Center and Kuhlberg Orthodontics, without whose support our food drive could not have taken place.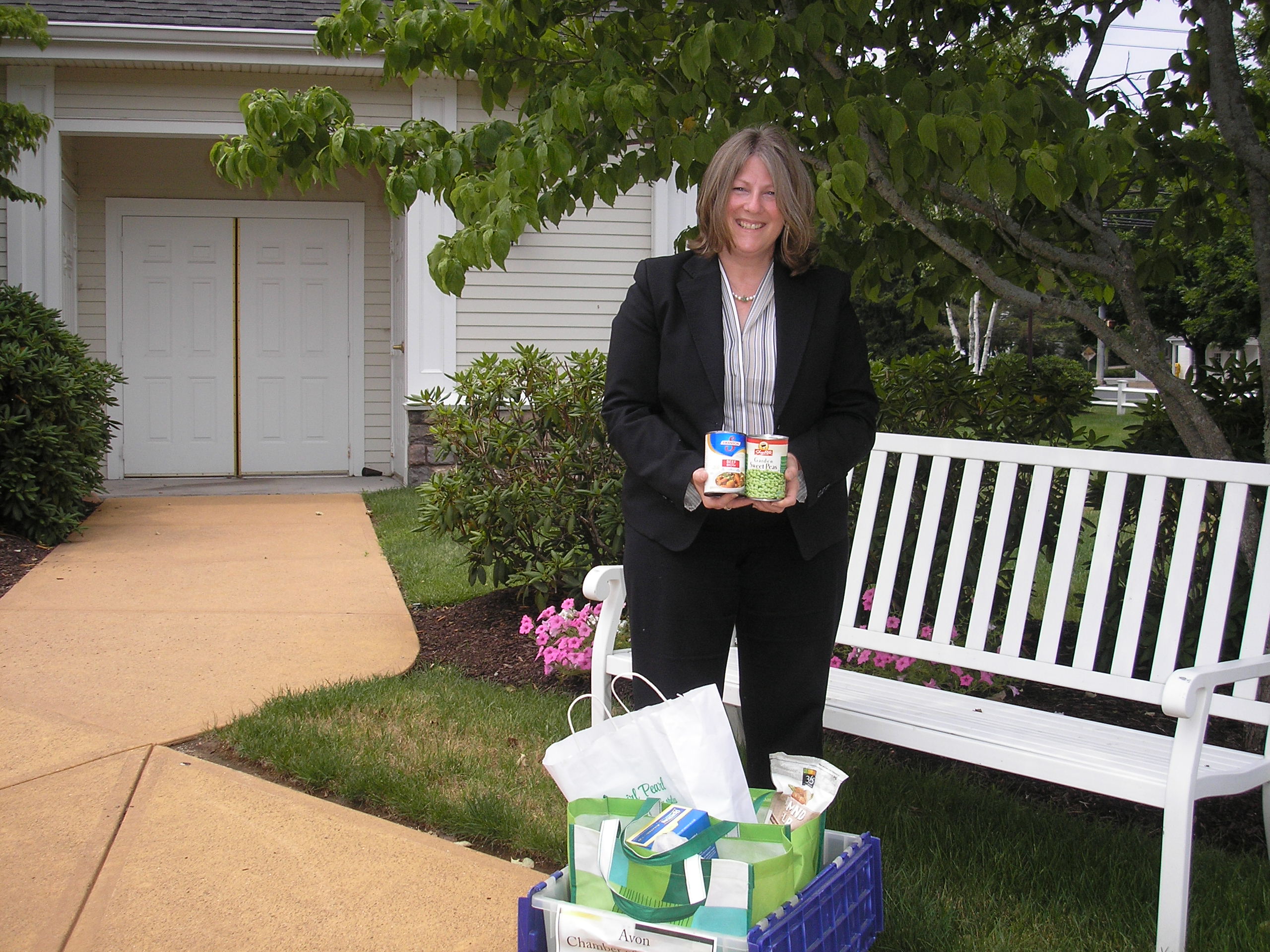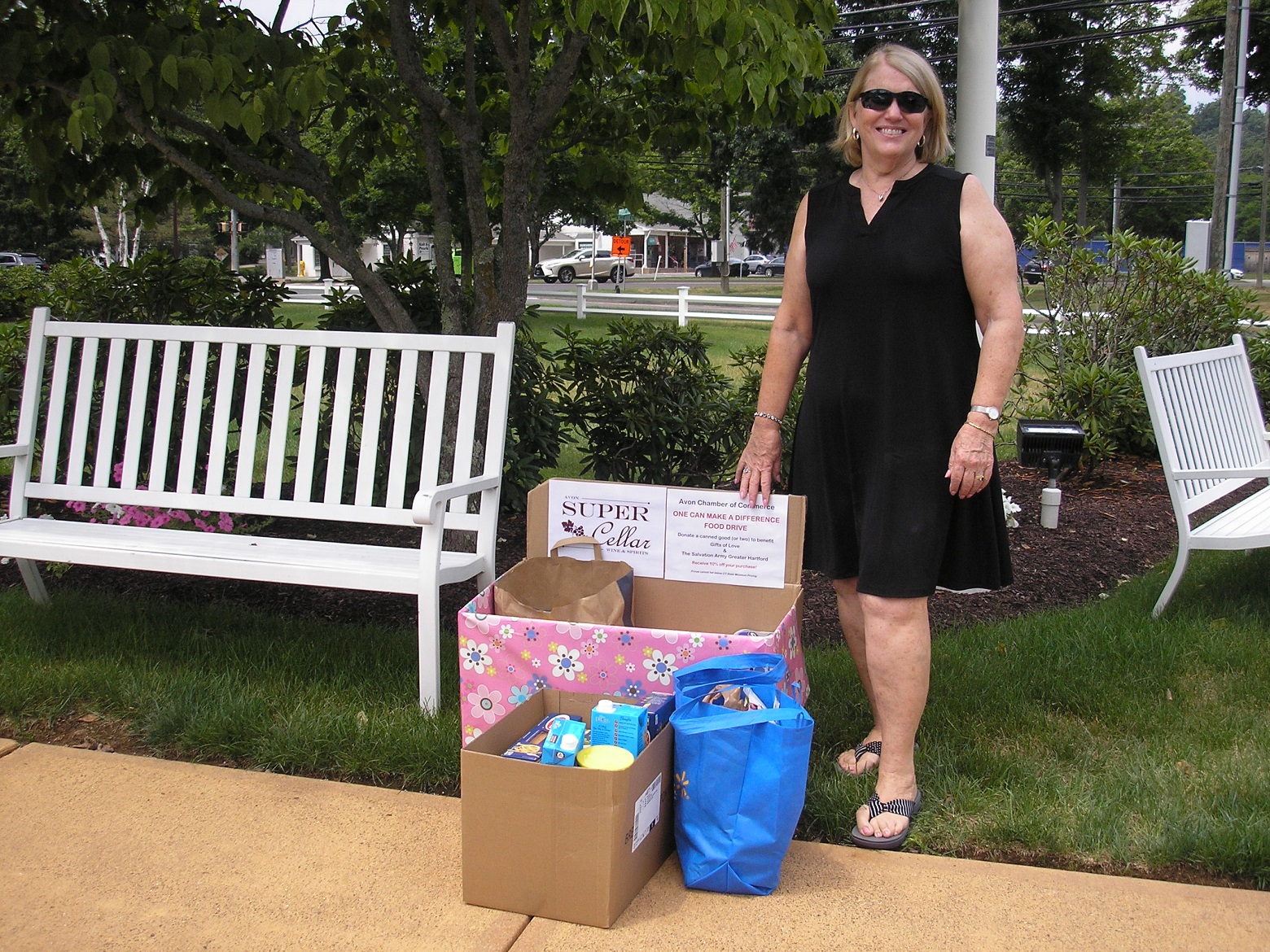 ---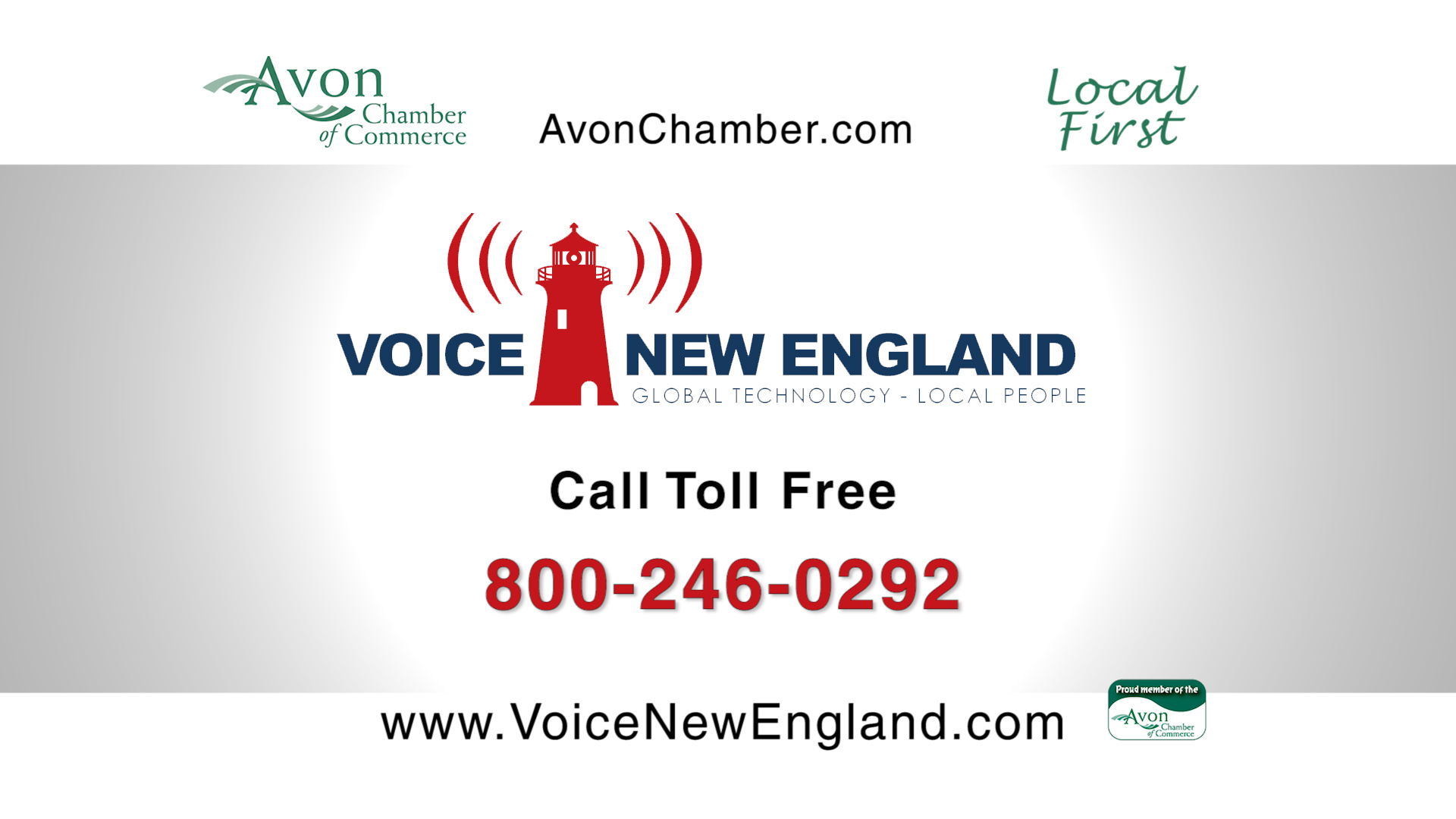 AVON CHAMBER LOCAL FIRST CABLE ADS

Watch the Avon Chamber Comcast Local First Ads -- Featuring TEN of our Member Businesses -- Premiering on the Chamber's Facebook and Featured Member Pages!
CLICK HERE to View as Each Ad premiers on our FACEBOOK and FEATURED MEMBER PAGES
---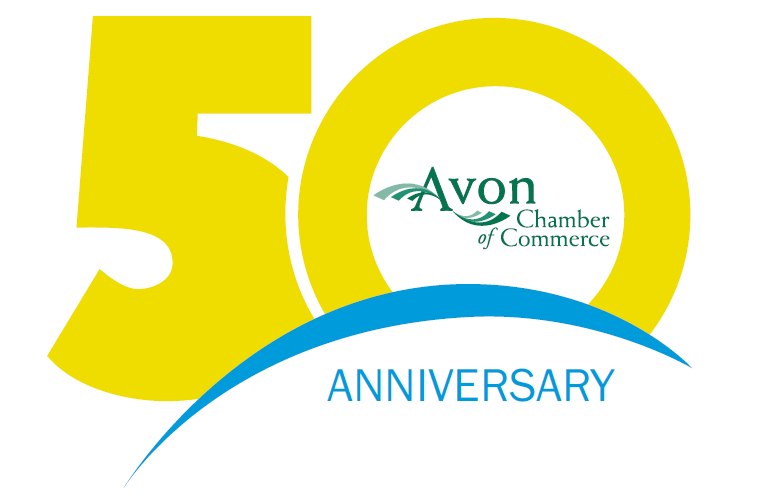 AVON CHAMBER 50TH ANNIVERSARY CELEBRATION Thursday, November 19, 2015 at Avon Old Farms Hotel
Thank you to the 160+ Members and Friends of the Chamber that attended, our generous Sponsors, numerous Member In-Kind Contributors, Special Guests, and the dedicated Members of the 50th Anniversary Committee.

---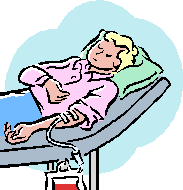 Carmon Funeral Home & Family Center AND the Avon Chamber of Commerce sponsored a BLOOD DRIVE, April 18, 2013 Thank you to everyone that made this great community event a success! Look for another Blood Drive Coming Soon Click on the CARTOON to SEE ALL THE PARTICIPANTS
---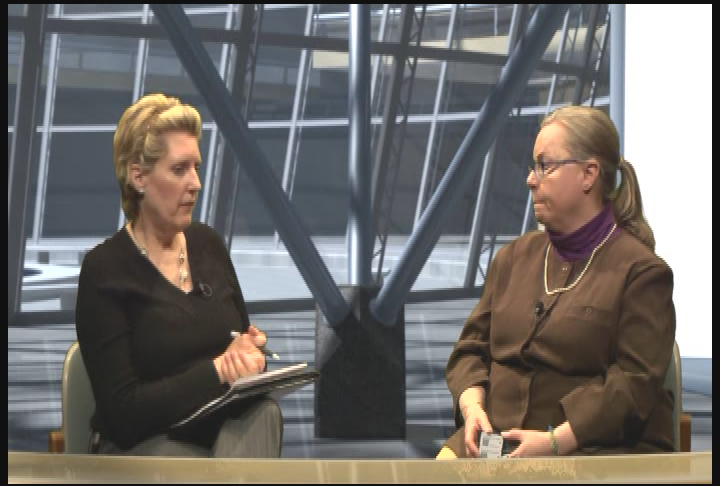 WATCH THE AVON CHAMBER on the LINK, hosted by Joanie Sutter, currently showing on Nutmeg Public Access Television. Click on the Image for On Demand Viewing and Show Listings
---
NEW JOB POSTINGS are now appearing on the Chamber's CAREER OPPORTUNITIES page - found on the UPPER NAVIGATION BAR
---
NEW OFFICE SPACE AVAILABILITIES are now appearing on the Chamber's AVAILABLE OFFICE SPACE page - found on the UPPER NAVIGATION BAR
---
MEMBERSHIP BENEFITS page is the place to find out about everything the Chamber has to offer you and your business Check it out - found on the LEFT NAVIGATION BARS
---